Our product testing is a routine process to ensure each and every single piece is safe, durable and confirms to the standards applicable to the respective products. The following tests will give you an idea of what each and every CPL Product goes through before it reached the hands of our valued customes.
Endurance Test on Load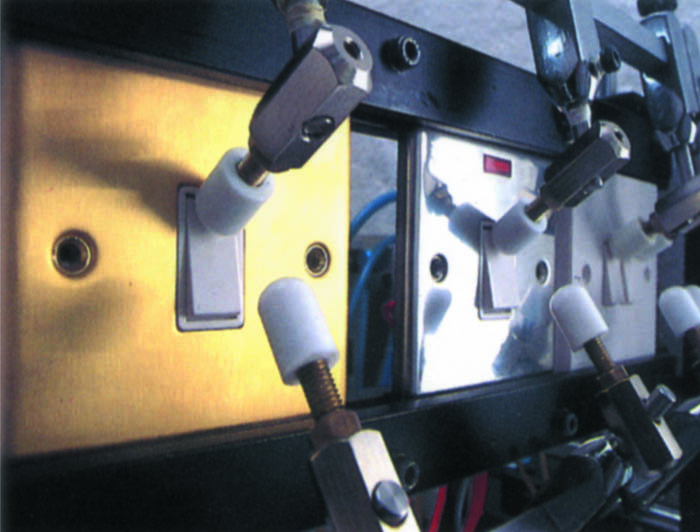 With load banks to test domestic switches up to 45 Amps (Domestic 32 Amps and International 45 Amps) a totally automatic machine was made to order. With a flick of few buttons and knobs our endurance machine ON LOAD can test any product as per any international standards in house. It is designed such that IF any product fails during test, the machine will stop and a buzzer will ring to draw the attention of the lab in charge. Depending on the requirement of the test on load, the machine is set to conduct 40,000 operations and the machine will go on till the test is complete.
Resistance to Tracking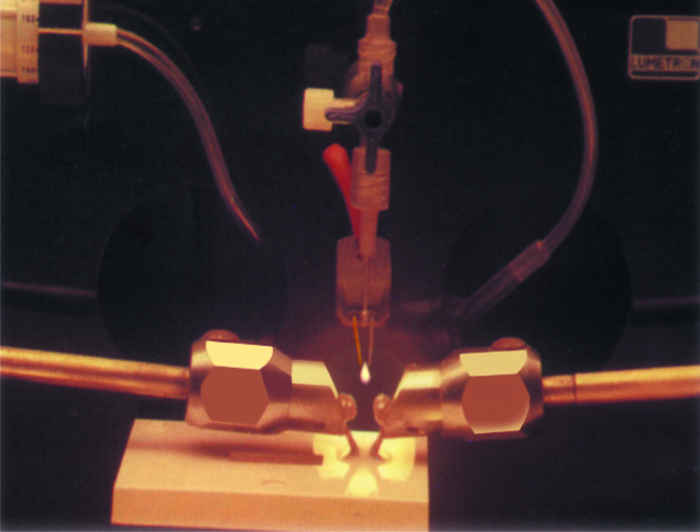 Making electrical product is a tricky issue and one has to ensure the raw material used and with proper insulating properties. Trekking Index machine helps us with it. Batch wise sample are drawn and molded. Small pieces are cut and placed between the Positive and Negative charge. The machine is switched on and premixed liquid falls drop by drop on this molded piece. It takes 50 drops of 0.1% solution of Ammonium Chloride at 175Volts at an interval of 30 seconds each without any major flash over or break down to confirm, pass or fail.
Glow Wire Test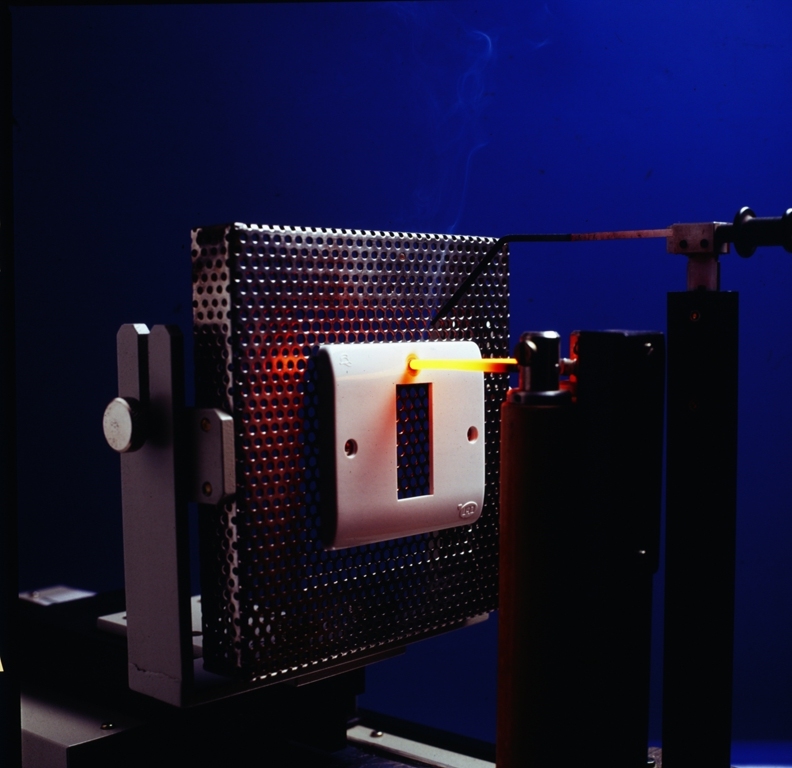 Electricity is many times instrumental to create fire and we need to be extra sure of what we give to our customers. The fire retardency of the insulating material used in each batch of switches, sockets and other accessories is checked by this machine, A special probe at 850ºC touches the product at 1 Newton pressure for a period of 30 seconds. All through the 30 seconds there is no visible flame or black smoke. Unlike most Thermo plastics which have trouble confirming to this test, we use materials like Urea Formaldehyde and Phenol Formaldehyde which passes this test with flying colours.
Humidity Chamber
Humidity plays havoc and we have to ensure that humidity do not come in the way of our quality. We therefore regularly place random samples in the Humidity chamber maintained at 95% humidity and left for 48 hours, between 15 to 40ºC as per requirement of the specifications. Before and after weight is taken to measure the increase of weight. Due to proper molding parameters, porosity is maintained and the material passes this test.
Resistance to Heat
Samples in this test has to pass 20 Newton of ball pressure apparatus placed in a heating cabinet at 125 degrees +/- 5 degrees temperature for 1 hour. The sample after test should not have impression of more then 2 mm. Tablets and pre-heaters ensure proper moldings with bear minimum pores ensure the passing of this test.
High Voltage test
Applying high voltage of 2 KV for one minute to the contacts off positions ensure the correct creepage distance. Suitable grade of insulating materials are to be used and design considerations have to be made in order to pass this test.
Temperature Rise Test
Batch wise sample needs to be checked routinely and product shall carry rated current for half an hour without temperature rise exceeding 25 degrees Celsius. Any fault in workman ship can easily be identified by this test by an abnormal increase in temperature. We have an in house capacity ranging from 0.5Amps to 600 Amp.
Mechanical Strength Test for Plugtops
Plug tops samples are wired with 100 mm length flexible cords and rotated for 1000 times from a height of 1 meter on steel plates. After the rotations are complete the plugs are inspected for breakages and cracks. If the plugs are broken at the point of pins, they are termed as fail. If the wires is pulled and come out loose from the pins, they are termed as failed.
Wire Twister
Wires of switches dully wired are placed into the testing machine and then few rotations are made to see and observe that the wires do not slip out or break at the point of fastening in the terminals. Incorrrect design consideration in claming strength or incorrect machining of the tread profile on screw or terminal can cause the product to fail here. The end finish of the clamping screw also plays an important role in this test.
Cord Grip test
Cord grips on the plugs are to be tested to make sure the wire do not came off very easy and that after sufficient force remain wired are good enough to pass.
Gauges
At every stage of assembly and testing we have to use various gauges and test the products. If the gauges go in the go and not go in the not go, the product is perfect.
Torque Tester
The torque screw drivers are used to ensure the screws used are of proper quality. Certain amount of torque has to be applied on the screw head and it has to take the load, if the head breaks the screw is weak and it fails.
Finger Test
Accessibility of live parts is checked using the test finger, All our products not only pass the finger test once installed but also confirm to this test prior to installation. All current carrying parts are shrouded and accessible by appropriate tools. There is little chance of accidental contact with live parts while wiring keeping in mind the safety of the wiremen as well.
Guarantee
With the kind of quality standards and quality measures CPL is prepared to make good, by repairs or by supply of replacement, defects which occur with proper use, within a period of one year after the goods have been delivered and arise due to faulty material and arise solely due to faulty materials or workmanship, provided that the customer has not made any attempts to rectify, dismantle or alter it in any way.
Our Quality Policy
Our commitment to the highest standards of Quality, stems from the values upheld by our founder, Mr. C. K. Choksi. We are proud to inherit his qualities and dedicate ourselves to 100% satisfaction and safety of our customers. Our in-house R&D works incessantly to create one of the world's largest range of quality Electrical Switches, award-winning switchgear and Accessories. We promise to continue giving our customers, full value for their money.